We independently review everything we recommend. When you buy through our links, we may earn a commission. Learn more
The Most Popular Entry-level Sneakers
By Editorial Team
Last Updated : Dec 05, 2021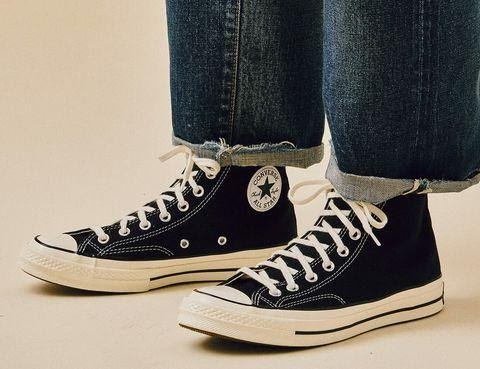 It's not everyday people can afford expensive sneakers like two-hundred dollar Air Jordans and Yeezys. Some people are simply looking for everyday sneakers that provide them enough comfort and support to keep going after long hours of walking or standing.
Worry no more and take a look at some of the most popular entry-level sneakers that are worth checking out. There are budget sneakers that exceed expectations, and that's exactly what this guide is for. The entry-level sneakers on the list are all priced below the $100 mark and can be easily found on most retail stores.
The article will take a look at the price, style, footwear category, and user reviews to give an in-depth guide before committing to a purchase.
Converse All Star Chuck 70
(Around $85, even less on discounts)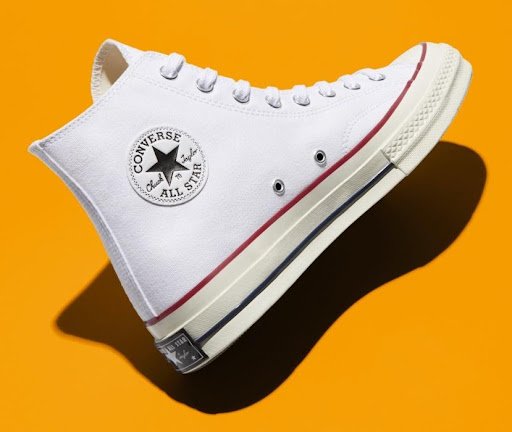 Iconic, classic, and timeless. That's how popular the Converse All Stars are. One of the pioneer hoops shoes way back during the early half of the 20th century was made even more popular when it was reworked in the 1970s.
The Converse Chuck Taylor All Star 70, or Chuck 70 in short, continued the popular sneaker's reign with an even better canvas upper and padded interior.
The main difference between the Chuck 70s and the first version is seen on the sole and the stitching. Chuck 70s have a much more pronounced vulcanized sole with improved labels on the heel. They also have more stitching on the canvas upper compared to the former hoops shoes.
It's a tried and tested shoe that never goes out of style no matter what era it was. Arriving in both high-top and low-top form, the Converse All Star Chuck 70 is one of the more versatile entry-level sneakers around. Since Nike purchased the brand, the insole or sockliners have improved throughout the years, even releasing a gimmick such as Lunarlon insoles for better step-in comfort.
Whether it was for men, women, or children, the Chuck 70 appears in various colorways ranging from monochromatic uppers to graphic designs - it was a literal canvas for artistic ideas.
The low-cut Chuck 70s can be purchased for less than $80 on regular colorways, it's a good deal compared to basic Converse Chuck Taylors that also run at around $65 or less. Either way, the Chuck 70s are updated and bring more comfort and durability.
Converse Chuck Taylor All Stars can be noticed at one glance, it can also easily be recognized by everyone. And no matter how basic the colorway can get, the Chuck 70 itself is iconic enough to be praised by many. Undeniably one of the greatest shoes ever. And most of the pairs are available anywhere for an affordable price tag.
Link to website here
Nike Air Force 1 Low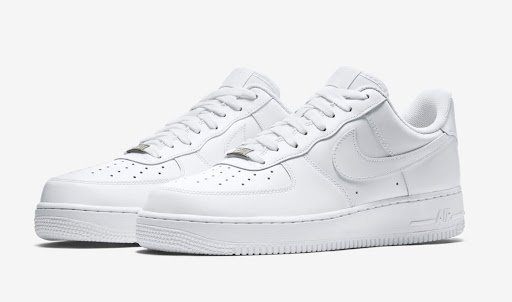 Another 80s' era basketball shoe that found a whole new identity as one of the best lifestyle shoes for all genders and ages, the Nike Air Force 1 Low takes a spot on the list. Who would've thought that people can get Nike's Air cushioning technology in a sub-100 dollar shoe? Pretty much a must-cop especially for the young ones.
The Nike Air Force 1 was originally released in 1982 as a premier basketball sneaker. It first arrived in a High-top version with straps around the ankle for on-court support. The Lows arrived a year later and became a national sensation in the United States.
It featured a leather upper, a lace dubrae, and a full-length Air unit in the midsole.
If there was one AF1 Low colorway that seemed to be the unanimous choice for both sneakerheads and non-sneakerheads, it would definitely be none other than the clean and crispy Triple White. Priced at just $85, the most iconic Air Force 1 Low colorway can be found on most retail stores - sometimes even going on a discount. They don't need release dates as well, because they arrive throughout the year to unleash its magic to anyone who wants a pair.
A suitable option for the summer, the Nike Air Force 1 Low, especially in Triple White, is definitely a must-cop budget shoe for all.
Link to website here
Adidas Stan Smith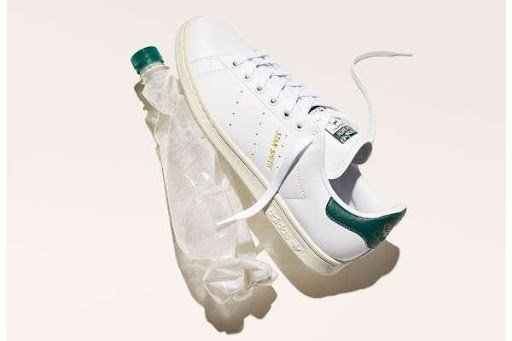 Rivaling Nike's Air Force 1 Low is the Three Stripes' tennis classic sneaker Stan Smith.
It's one of the cleanest pair of kicks that gives more than what it's worth on the market. And they're available in various colorways for an affordable price too, making it a viable option for those who want to try something else aside from Nike. Originally meant to be for French tennis star Robert Haillet back in 1964, Adidas renamed the tennis trainer to Stan Smith when they got to sign tennis star Stanley Smith in the late 70s.
The shoe boasted a leather upper, multiple perforations on the side that resemble the Three Stripes, a thick rubber sole, Stan Smith's portrait on the tongue, and the significant detail that is the colored heel tab.
Priced at just around $75 to $90 on regular and non-collab colorways, the Adidas Stan Smith remains popular among teens and adults who are looking for a trusty pair of shoes that can be worn for both casual and semi-formal attires.
Versions such as the Stan Smith Vulc (Vulcanized) and the sustainable Primeblue are just among the recent renditions of the shoe to give it a little twist to stay on-trend. That doesn't mean that the original minimalist Stan Smiths are not appealing anymore, it's just that people have a lot of preferences, and brands want to keep up with their tastes. Nevertheless, Stan Smith remains to be a popular choice for people.
Link to website here
Vans Old Skool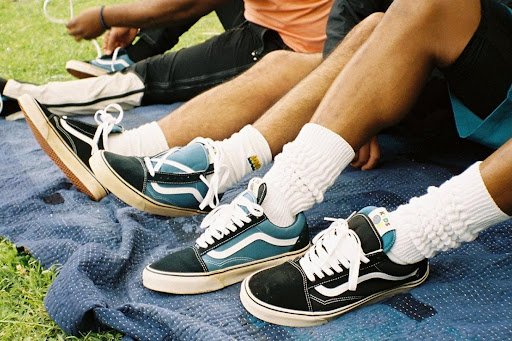 When Vans brought out the Old Skool, or formerly Vans #36, in 1977, it instantly became a popular skate model for the Van Doren Rubber Company because of the debut of the iconic Vans Sidestripe.
The Vans Old Skool uses canvas and suede uppers with reinforced stitching on high-wear zones. The sidestripes are done in leather and sometimes synthetic to add a little bit of stability for skaters. The vulcanized sole is durable and sturdy as the gum rubber outsole provides the necessary grip for skaters.
Not only did the Old Skool become a staple for skaters, it's also one of the more affordable lifestyle sneakers that can last for a pretty good time. Vans improved their products to stay on the skate radar and equipped their sneakers with thick POPCUSH insoles to greatly reduce impacts and provide step-in comfort for the wearers.
The Skate Old Skools are priced at around $65 and more. Now with various colorways ranging from plain minimalists to graphic prints, the Old Skool is definitely not the "old school" and is still a popular sneaker that goes beyond skating.
They're not getting too much hype as well, so it's best to purchase them at retail and at discounted rates.
Link to website here
Puma Suede Classic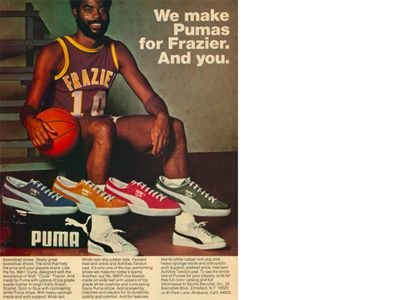 Before Air Jordans took the basketball world by storm, it was the Puma Suede that became the first basketball signature shoe ever - and it was as fancy as Walt 'Clyde' Frazier's taste for fashion.
The shoe actually had two different names before settling with the Suede Classic honorific that is now cemented in basketball and sneaker history.
Some people would probably be surprised if they found out that the Puma Suede they wear for everyday activities is actually an old-school basketball shoe from the 70s. It was formerly called the Puma Crack and was then reworked for basketball purposes and went with Clyde's suggestion to use suede instead of leather. It took the Suede monicker in the 80s when the former basketball shoe was popularized by rap, hip-hop, and other culture in that era. Fast forward half a century later, the former basketball shoe turned lifestyle shoe is still a popular sneaker thanks to the suede upper reinforced with the brand's signature formstrip logo that made them look so effortlessly stylish for any casual wardrobe fit.
The shoe now retails for about $70 and arrives with endless colorways while maintaining the namesake upper fabric.
For a shoe to last this long in stores, Puma definitely did something right with the Suede Classics, and anyone who has a pair can't go wrong with whatever colorway they choose. Further proof that there are no signs of slowing down for the iconic sneaker model.
Link in website here
Nike Cortez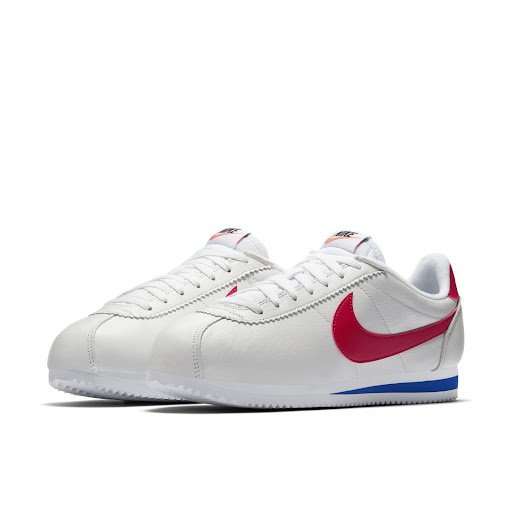 Some may recall the shoe as Nike's first sneaker that was designed by the legendary Bill Bowerman for Onitsuka Tiger, while some may remember that it was the sneaker that made Forrest Gump run like the wind. No matter how people see this sneaker, it's undoubtedly revolutionary and kickstarted the Swoosh's future despite the controversies it faced throughout the years.
Formerly a track runner that was worn by world-class runners, the Nike Cortez featured a leather upper and a rubber sponge midsole that provided ample cushioning for runners. Underneath is an aggressive herringbone traction pattern that gripped almost everywhere.
It became Nike's best-selling sneaker for the rest of the 70s and stayed on Nike's footwear catalog even until now.
With a retail price of just $75 for basic colorways and $85 for premium versions, the Nike Cortez is one of the best budget sneakers from the Swoosh knowing that most of their recent lifestyle offerings are priced at over a hundred dollars.
Own a piece of Nike's history with the Nike Cortez. They're more than what people pay for.
Link to website here
Vans Slip-On Classic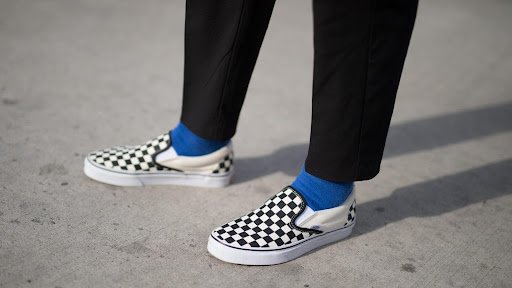 Laces are overrated, that's probably why Vans released the Slip-On Classic (formerly Vans #98) in 1977.
First making waves in Southern California, the Vans Slip-Ons gained even more popularity when it hit the big screens when Sean Penn wore a pair in the movie Fast Times at Ridgemont High. It remains to be one of the brand's best-selling shoes. Selling for just $50, it's no doubt that they're still popular among teenagers and adults alike. It's a clean and stylish shoe that can feature various graphic prints and designs on its canvas uppers.
The checkerboard colorway is one of the most if not the most popular color schemes for the Slip-On. While some may not prefer checkered patterns, Vans surely hit the checkmate with this sneaker.
Link to website here
Adidas Superstar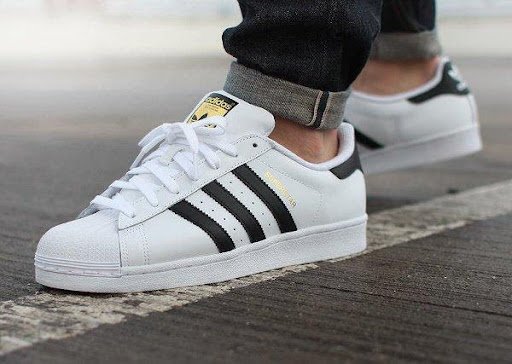 Just like the Stan Smiths, the Adidas Superstar was aimed at performance, this time as a basketball sneaker.
Born in 1969, the Adidas Superstar featured an all-leather upper and a rubber shell toe to protect the foot on the court. It was a popular basketball shoe among the NBA and NCAA, with Lew Alcindor (Kareem Abdul-Jabbar) becoming the face of Adidas during that era.
The Superstar successfully transitioned to the streets when RUN D.M.C. popularized the shoe, wearing them without the laces and with the tongue out. Just like some of the sneakers on the list, the Superstar's lifestyle emergence was a result of hip-hop and rap influence.
With a minimum price of $85 on adult sizes, the Adidas Superstar is still fashionable and popular even in today's world filled with Air Jordans, Yeezys, and Off-Whites.
It's a perfect sneaker for anyone looking for an affordable lifestyle shoe not named Stan Smith.
Link to website here
Superga Cotu 2750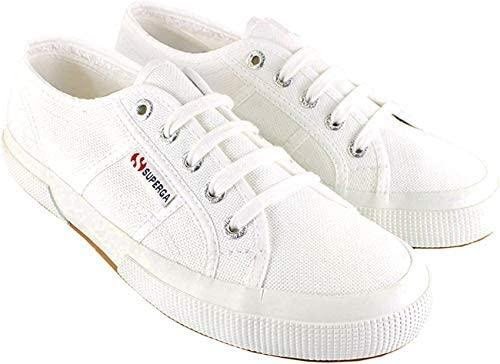 The Superga Cotu 2750 Classic has been around for almost a century, but its simple and clean design continues to attract people seeking a minimalist budget sneaker.
Highly popular among women and teenagers, the Cotu 2750 sports a canvas upper and a vulcanized sole that's pretty comfortable and durable.
It was Superga's frontrunner shoe that never seemed to go out of style.
With a retail price of just $65, they're the most popular Superga silhouette and is actually one of the cheapest.
Link to website here
Reebok Club C 85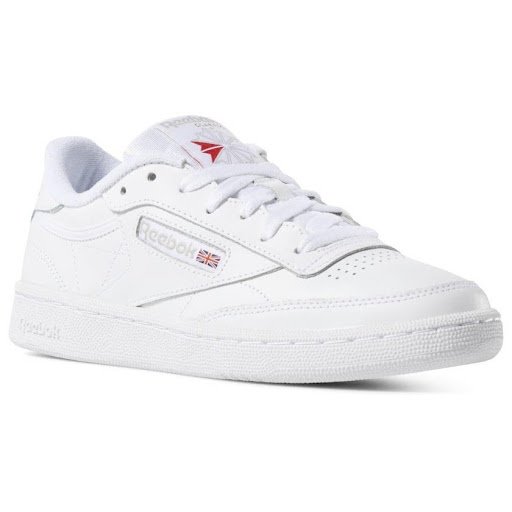 It's actually quite amazing to see that classic performance sneakers managed to find their way into a whole new identity as modern lifestyle shoes. The Reebok Club C is no different.
Promoted as an 80's tennis shoe, the Club C featured canvas, nylon, and a rubber sole to keep the mid-cut shoe ready for the court. It became popular when it was released, and is still popular today among Reebok fans.
Priced at $70, they're pretty good - its standard can be easily compared to the minimalist Stan Smith.
Link to website here
Conclusion
Having a passion for sneakers does not always mean buying the most expensive sneakers around. Neither does it mean to have the most coveted shoe of all time. The passion for sneakers may have a different meaning to other people, but it's always to each their own.
Remember, buying affordable kicks does not make anyone less of a sneakerhead (unless they aren't really a sneakerhead).