We independently review everything we recommend. When you buy through our links, we may earn a commission. Learn more
The Most Popular Sneakers for Teenage Girls
By Editorial Team
Last Updated : Dec 06, 2021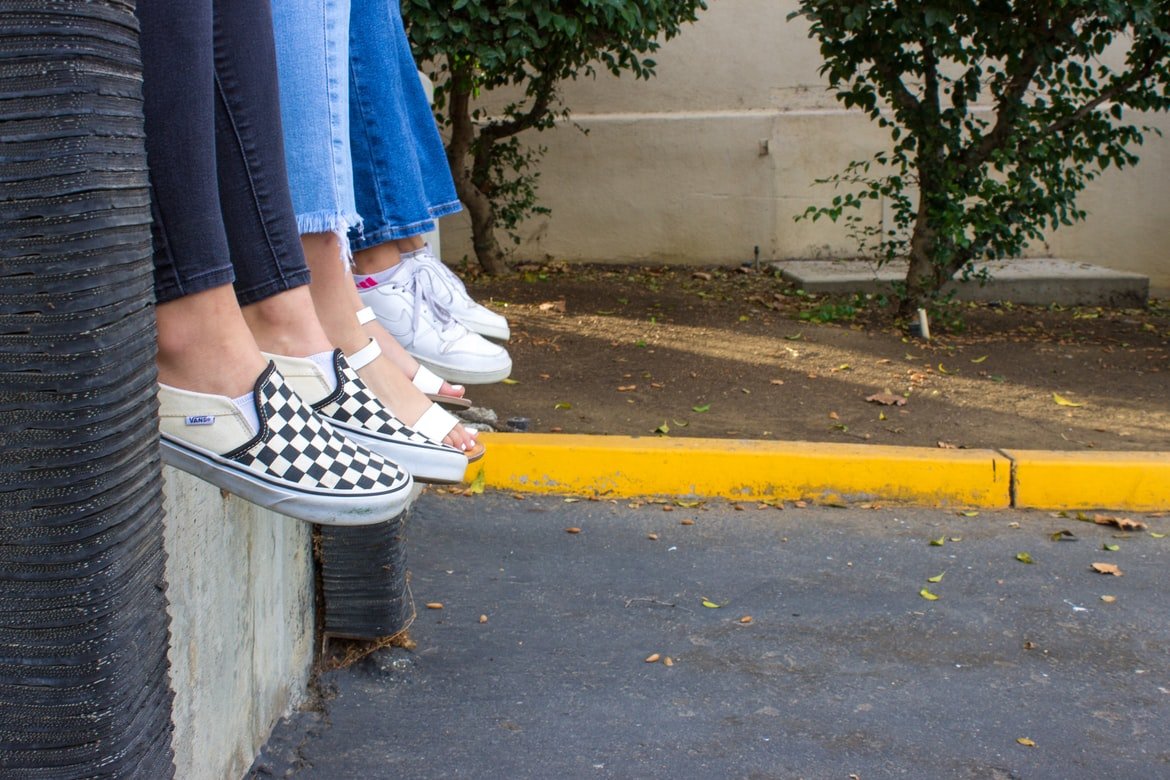 Who says teenage girls can't like sneakers? Some girls would actually choose comfortable sneakers rather than wear narrow shoes that would hurt their feet and affect their growth in the long run. While some sneakers are catered to a woman's foot structure, unisex sneakers are also among the favorites of young ladies.
Let's take a look at some of the most popular sneakers among female teenagers and get a detailed look at the design and price point of each sneaker.
Spoiler alert: teenage girls actually do have a pretty nice taste when it comes to sneakers. No wonder some brands launched some female-exclusive sneakers to suit them even more.
Nike Air Force 1 Low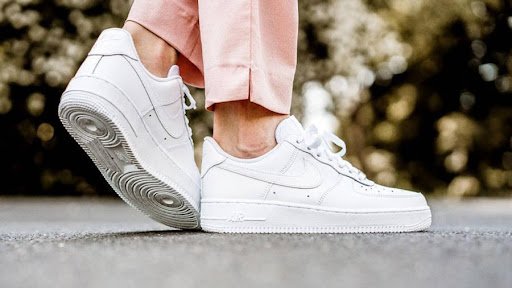 Triple Whites. Enough said.
Arguably the dream sneaker of every lady who wants a Nike shoe in their sneaker rotation, the Triple White Nike Air Force 1 Low is still a popular choice among young girls.
Premium leather upper and a thick polyurethane sole that houses a Nike Air unit for cushioning, nothing could probably match the comfort and style that the Nike AF1 Low has to offer. All of these features in an all-white everything shoe? Truly a match made in heaven.
Whether they have decided to wear skirts, jeans, or even slacks, a pair of all-white Nike Air Force 1s can effortlessly complete any girl's OOTD (outfit of the day).
It does not matter if they were former basketball shoes, an AF1 a day keeps the joint pain away. Seriously though, Nike executed the shoe so well. The AF1 is A1. As if they can't get enough of the regular Triple-Whites, Nike released female-exclusive versions of the coveted shoe. The Nike Air Force 1 Low Shadow and the Nike Air Force 1 Low Pixel were launched just for the ladies.
Trivia, it took 19 years before Nike included women's sizing for the Nike Air Force 1. When the brand realized how much ladies adored the shoe, they continued making new designs to reach more audiences.
Nike Air Force 1 Low Shadow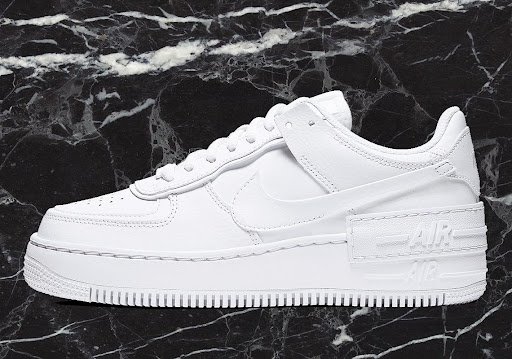 The Nike Air Force 1 Low Shadow is the platform version of the beloved classic. The slightly raised midsole features an extra band of rubber on the heel that doubled up the 'AIR' label.
Taking inspiration from the current trend, the AF1 Shadow utilizes extra overlays on the leather upper and a rather deformed Swoosh that looked out of place. The deconstructed style made the shoe look classy and sporty all at the same time. Not only did the silhouette appear in the classic Triple White, but a bunch of pastel colorways also made the shoe an instant hit for girls. A refreshing rework that was executed almost perfectly.
The Air Force 1 Low Shadow is priced at $110 and can be purchased on most sporting goods shops both in-stores and online.
Nike Air Force 1 Low Pixel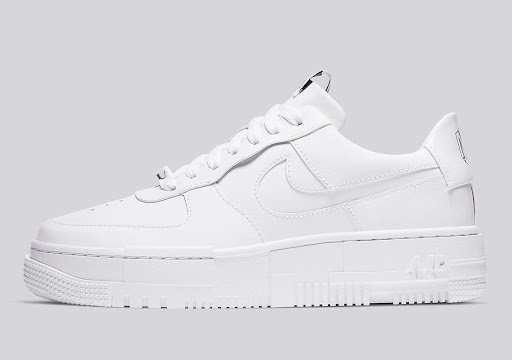 As if there are not enough Nike Air Force 1 models, the Pixel version focuses on the thick polyurethane sole by giving it a distorted appearance. The glitched midsole features uneven lines, blocky rubber, and multiple displaced segments that run until the concentric outsole.
The leather upper appears in a more streamlined fashion, sporting a cut-out Swoosh and a taller heel tab to keep similar aspects of the original pair.
With a retail price of $100, the shoe is capable of providing the familiar comfort and support that made people love the first version. They're a pretty stylish option for girls who are looking for a new Nike Air Force 1 rendition.
Both the Nike Air Force 1 Low Shadow and the Pixel were released as ladies-exclusive versions and can be found on most retailers worldwide.
Fila Disruptor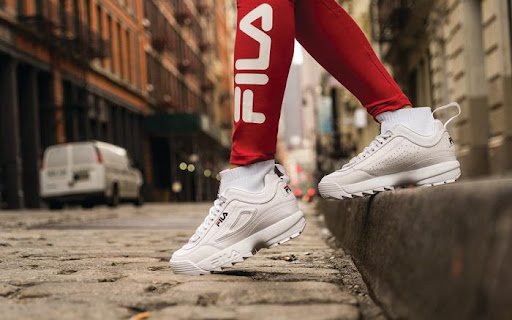 In a surprising turn of events, Fila's popular chunky shoe in the latter half of the 90s made a spectacular resurgence as one of the top lifestyle sneaker options for young girls. The Fila Disruptor has arrived with new renditions as the brand throws it back like it's the year 1996.
The Fila Disruptor IIs undeniably took the sneaker world by storm and became another trend at a time when the popularity of the so-called 'dad' shoes is at its peak.
The shoe features a leather upper with stitches on different sections. FILA logos can be seen on the lateral side, the tongue, the heel, and the forefoot panel of the EVA (Ethyl Vinyl Acetate) midsole. A thick and aggressive outsole with a sharp lugged pattern is one of the most eye-catching parts of the shoe, it adds flair to the already stylish sneaker.
Available in different colorways and priced at only $65, the Fila Disruptor II is a pretty solid shoe with an affordable retail price. Fila has found its target market which resulted in a successful relaunch - just like how it happened back in the 90s.
Other versions
Most teenage girls want something different in their sneakers. The Fila Disruptor heeded the call to various versions and released two versions: one with a strap, and the other as a high-platform wedge.
Fila Disruptor II Applique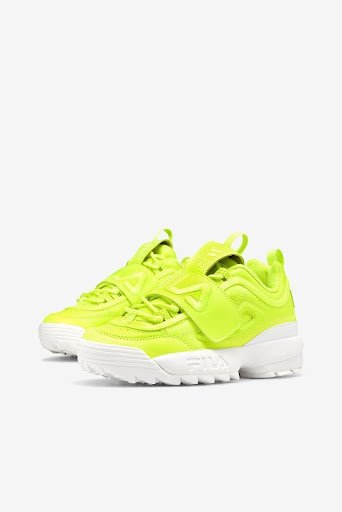 For a change, the Fila Disruptor II Applique highlights a large midfoot strap with an embossed Fila logo placed across.
It's priced at $75 and available in different colors in most stores.
It retains all the other features that made the original model popular. The midfoot strap is a nice detail that showcases the logo as if it needed more of it.
Fila Disruptor II Wedge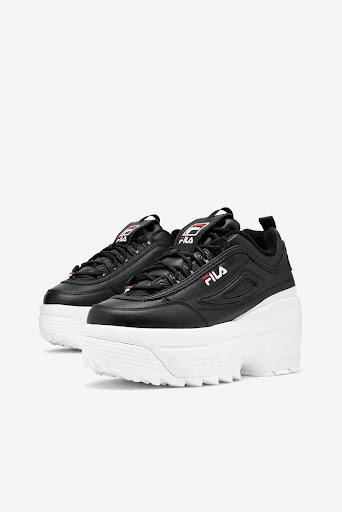 As if the Disruptor isn't chunky enough, Fila introduced the Fila Disruptor II Wedge to take things to the next level, quite literally.
Remember the thick and bulky sole that the regular Disruptor II boasts? Fila doubled its size for an elevated ride and a more daunting style that some teenage girls want to achieve.
The shoe is not like the typical wedge or platform shoe. It's still the same sneaker but with a sole that's thicker than the entire shoe's upper. An out of this world design. With a retail price of $80, it's not for the faint of heart, but young ladies who dare wear the Fila Disruptor II Wedge would definitely get their money's worth. They'll get the same experience from the regular version, but only with an even higher ride.
While the Fila Disruptors are subject to mockery for some people, they sure are consistently present on the feet of teenage girls who wanted an affordable lifestyle shoe with the same level of style as other more expensive sneakers.
Adidas Superstar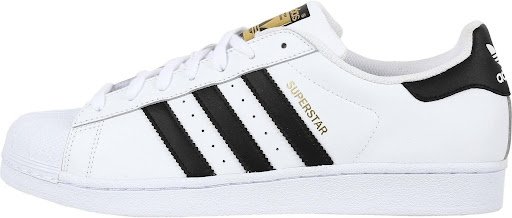 Just like the Nike Air Force 1, the Adidas Superstar started as a performance basketball shoe worn by college athletes and NBA players. But due to its timeless style and affordable retail price, it has since then found its way to the category of lifestyle shoes. Adidas has labeled them as an Adidas Originals sneaker, the brand's footwear category for their lifestyle footwear.
The Adidas Superstar's main feature aside from the leather and Three Stripes detailing is the iconic rubber shell toe - which was meant to protect the foot of athletes during sports activities.
The classic Black and White colorway remains the unanimous choice for a lot of people - including teenage girls. Gold emblems can be seen on the tongue, as well as the lettering that spells out 'Superstar' beside the three stripes.
Despite its vintage and outdated tech, the Superstar is still popular because of its stylish look. It's probably not a good idea to use them for basketball, but wearing them on casual walks will definitely turn the heads of many people.
With a retail price of $85, expect these sneakers to be popular for many years to come. It's equivalent to the timeless classics from other brands that continue to be the talk of the town, every time a new pair's set to release.
For daring teenagers, Adidas has also released the Superstar in the form of a platform shoe called Superstar Bold Women's Shoes, which elevates the shoe by doubling the size of the sole.
It's priced at $110 and can be purchased on most Adidas stores.
Converse Chuck Taylor All Star/ Chuck 70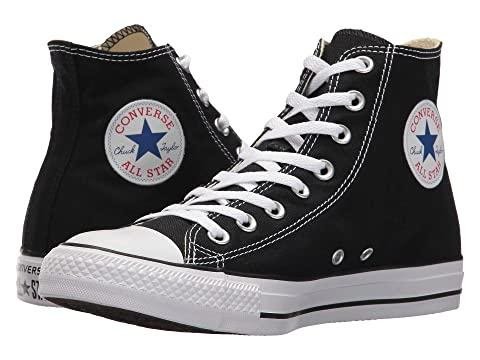 An all-time great, the Chuck Taylor All Star is a very solid choice for a lot of girls. They're stylish, comes with great colorways, and are highly affordable for teenagers their age.
Its refined and improved model called the Chuck 70 makes the shoe even more comfortable, just for a small price increase that still stays under the hundred dollar price tag.
Featuring a canvas upper and a thick vulcanized rubber sole, the Chuck Taylor All Stars have been around for more than a century. It first came out in 1917 as a basketball shoe called Non-Skids until it was reworked and changed to Chuck Taylor.
The shoe has taken on different versions and updated tech just like the Converse Chuck Taylor All Star II with Nike's Lunarlon sockliner. But nothing compares to the original, which remains to be the brand's top-selling shoe after all these years.
Those who are not feeling the Chuck Taylor All Stars opt for its 1970s version, now called the Chuck 70. The Chuck 70 features a leather patch branding on the medial side, a more reinforced upper, and a slightly improved midsole.
Both models are available for less than a hundred bucks, that's why a lot of teenage girls continue the remarkable tradition of wearing the Chuck Taylors.
Having a low-top version made things even more pleasant for Converse, it's just as popular if not more popular than the high-top versions.
Needless to say, the Converse Chuck Taylor All Star and the Chuck 70 are reliable go-to options for a lot of people - and they're quite popular even for teenage girls. The model also has its own platform version, which has a 2.25 inch wedge size.
Keds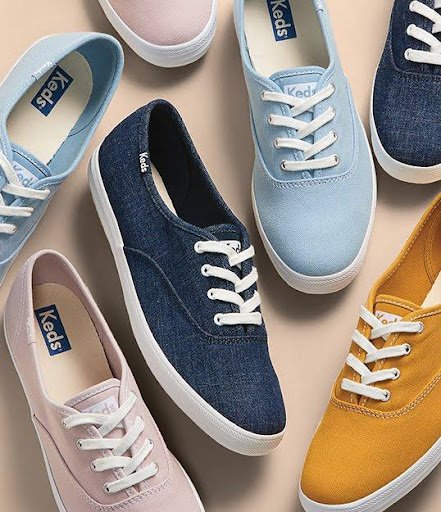 If there was one brand that has perfected making canvas sneakers for the ladies, it would definitely be Keds.
Regular sneakers or slip-ons, Keds has provided a whole lot of colorways to give the girls exactly what they want. With respectable sneaker models and colorways to choose from, Keds is an ideal brand for teenage girls who value good-quality sneakers on top of comfort and style.
Quick and easy to wear, seeing a teenage girl wear a pair of Keds works like clockwork - it's extremely popular for them.
What makes them even better is that most of the sneakers' prices run at just around $50 to $90 depending on the style. Launched in 1916, Keds is run by an all-female executive team - making it easy for them to know what's hot and what's not for their target market. Another huge influence for the brand is when Taylor Swift became Keds' global brand ambassador. At the peak of her popularity, a lot of female teenagers would go buy a pair of Keds just like what Taylor Swift wore.
Still a popular ladies-exclusive sneaker brand, Keds continues to break the stereotypical barriers set by people.
Undeniably one of the perfect brands for teenage girls, Keds is definitely a popular choice for the young ladies looking to build a better future for themselves and the next generation.
Conclusion
Simply put, timeless and classic sneakers have also influenced a lot of teenagers' choices of footwear. Old reliables such as the Nike AF1s, Converse Chuck Taylor All Stars, Keds, and Adidas Superstars have remained in the hearts of the new generation. It just goes to show that it's hard to topple beloved sneakers, regardless of their origin and outdated tech, they'll always be a go-to option because of their style and affordable price.