Back
The Best Sneakers Worn by Celebrities
It may go unnoticed, but the sneakers worn by trending celebrities influence the sneaker community a lot. That's the closest way to at least have something similar with the artists, musicians, and personalities that a lot of people idolize.
They look up to them, but people also look down - to simply see what kicks they're wearing in hopes of acquiring the same sneaker model.
For others, knowing what sneakers the celebrities wear will dictate the possible resale price of a coveted shoe. The likes of limited Air Jordan Retros and Adidas Yeezy Boosts are just some of the mainstream sneakers that most celebrities wear.
Let's take a look at some of the best and most iconic sneakers worn by celebrities.
Nike Air Force 1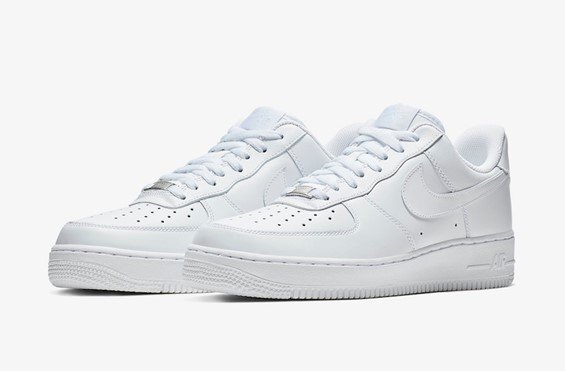 Arguably one of the most coveted sneakers in history, the Nike Air Force 1 is a clean and effortless choice for celebs.
To no surprise, most of the female celebrities opt to wear the classic Nike Air Force 1 Lows in the widely available Triple White colorway. The sneakers feature premium leather, shiny lace dubrae, and a full-length encapsulated Air unit for decent cushioning.
It's a stylish sneaker that could never go wrong with any outfit, and any colorway will definitely catch the attention of anyone looking at their outfit.
Popular model Hailey Bieber is just one of the big-time celebrities to wear the Air Force 1 Low. Pictured below is a photo of her wearing a classic Triple White, and another featuring her in a luxurious blue suit with a matching AF1 Low x Off-White "MCA" University Blue combo.
Celebrities such as Kendall Jenner, Chloe Grace Moretz, Jennifer Lopez, Rihanna, and more have been pictured wearing the iconic Nike classic hoops shoe turned lifestyle sneaker. When Nike and Travis Scott agreed to a multi-year deal in 2017, three Nike Air Force 1 Lows have released and were highly anticipated by the public. Aside from La Flame himself, hip-hop artist Quavo, NBA Superstars LeBron James and Anthony Davis were spotted wearing the colorful patchwork 'Cactus Jack' Nike Air Force 1 Low that released in 2019.
Loading...
Nike Air Force 1 Low x G-Dragon PEACEMINUSONE Para-Noise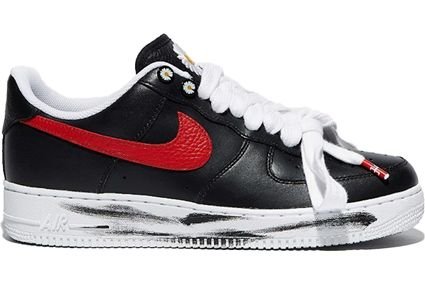 Not only did the Nike Air Force Low become popular in the west, but even eastern countries such as South Korea got their own colorways inspired by the country's national soccer team colors.
It wasn't the most influential Korean AF1 though, G-DRAGON's Nike Air Force 1 Low x PEACEMINUSONE 'Para-noise' takes that cake. Three colorways released and were extremely limited; the South Korea exclusives even go for over $2000 on StockX.
The on-feet photos and multiple artist collabs alone are proof that the Nike Air Force 1's popularity is not only limited to the masses, but it's a lifestyle icon that many celebrities wear as well.
With over 2000 colorways that saw retail daylight since 1982, more colorways continue to hit the stores both physically and online.
Some may be tired of seeing them, but there's no stopping the go-to kicks anytime soon as long as there are influencers and popular personalities wearing them on multiple occasions.
Whether it was the Triple Whites, Off-Whites, Supremes, Travis Scotts, and other colorways, the Nike Air Force 1 is a certified hit classic even for celebs that's for sure.
Air Jordan 1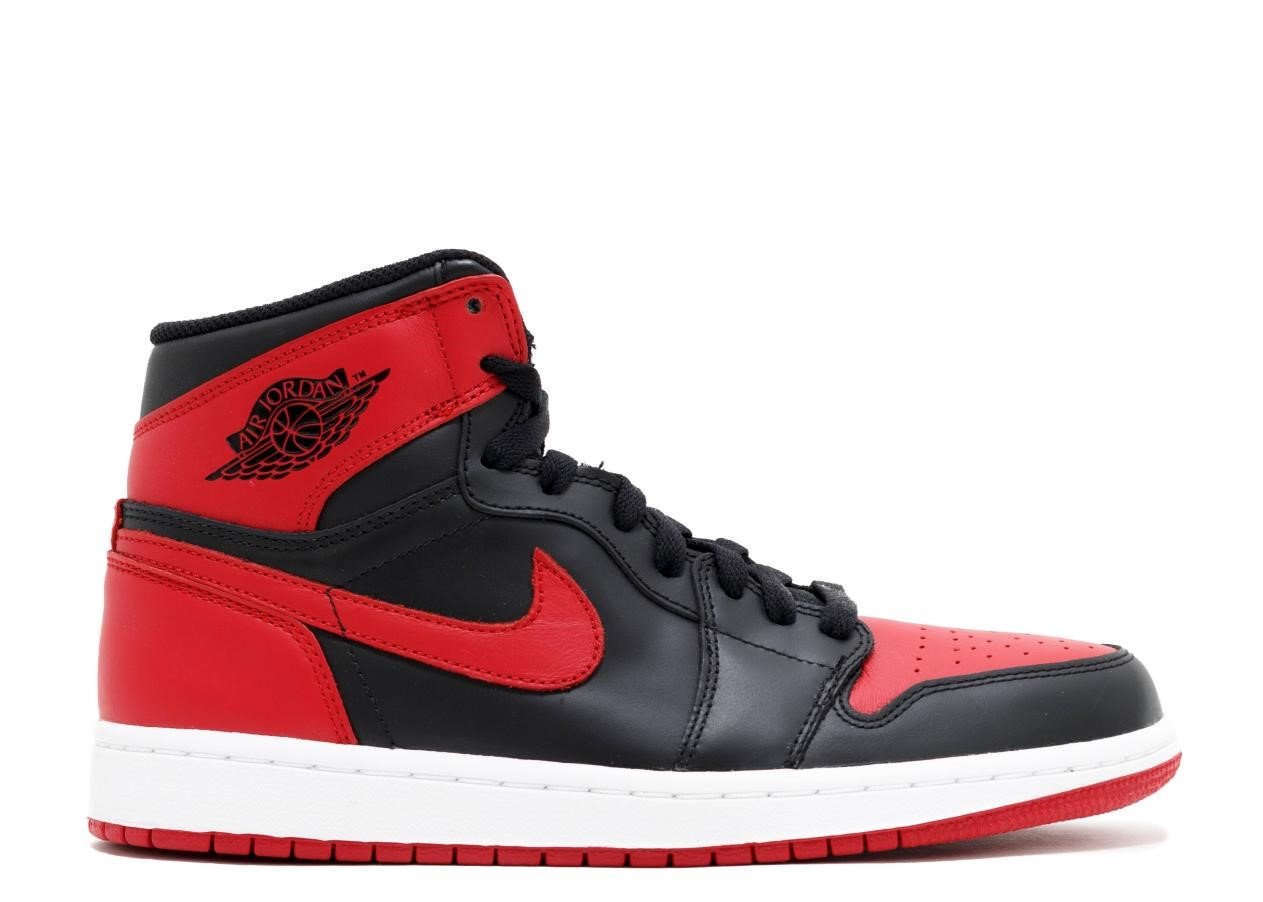 Any sneaker list that mentions "best" without including the Air Jordan 1 is an unreliable list (unless it excludes Nike and Jordan Brand in the criteria). The people's favorite Air Jordan is also their favorite celebrity's favorite sneaker choice.
The very first Air Jordan proved to be a timeless footwear option that goes so well with most casual outfits; some even dared to wear them with suits and ties while matching the same color scheme.
What made the Air Jordan 1 maintain its popularity is its attractive structure that makes two-tone color blockings blend well and capture attention. The 1985-born hoops shoe made use of MJ's Chicago Bulls colors to produce two of the most iconic colorways known in sneaker history: the Black and Red called Bred, and the Red and White dubbed as 'Chicago'.
When celebrities look to flex their sneakers and stand out among the crowd, the Air Jordan 1 is the usual choice.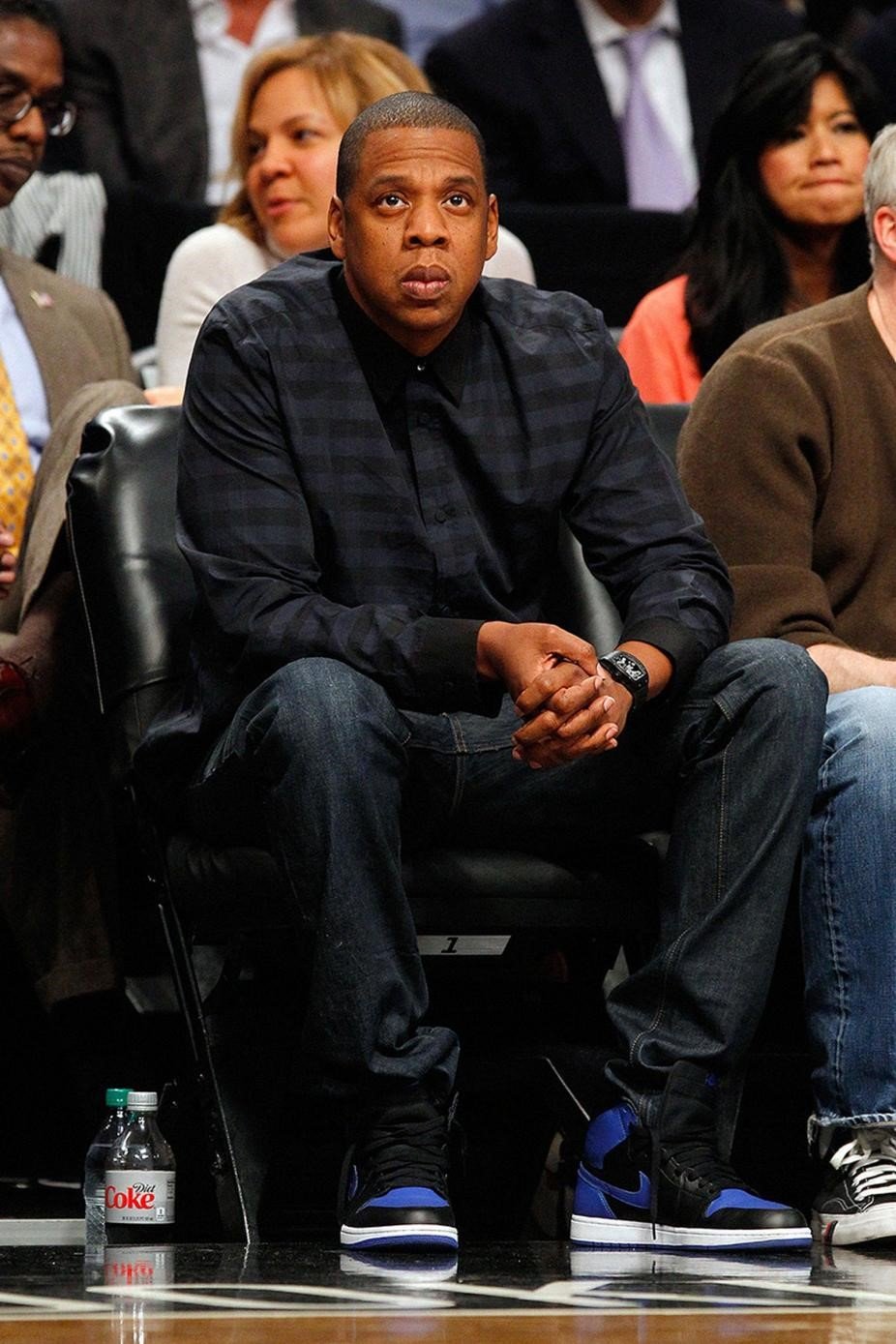 Hip-hop legends Jay Z and Kanye West were seen wearing Air Jordan 1s even after inking a deal with other brands; Jay Z went on to become Puma's creative director when the brand returned to creating hoops shoes in 2018. Kanye as most people know joined Adidas shortly after the Air Yeezy II's release and built his own Yeezy empire. They may have joined Jordan Brand's rivals, but they have been spotted wearing the Air Jordan 1 from time to time.
Loading...
It didn't matter what brand affiliation the celebrities had. The Air Jordan 1 is just too good to keep on shelves.
In 2017, the iconic MJ signature model got even more hype when it was unveiled in the lineup of Virgil Abloh and his rising brand label Off-White's first collaboration with Jordan Brand. Dubbed "THE TEN" Collection, the shoe had a whole new identity. Comprised of extra hanging overlays, exaggerated Swoosh, Off-White branding, quoted words, and a red zip tie, the Air Jordan 1 x Off-White's release was filled with excitement as sneakerheads hoped to cop a pair.
With that said, a lot of celebrities got their early pairs of the extremely limited sneaker and rocked them when they had the chance - causing much more hype before the pack was released last September 2017.
Loading...
After the success of the first Nike/Jordan x Off-White collab, more Air Jordan 1 High colorways were given the Virgil Abloh treatment. The following year saw the release of the Europe exclusive Air Jordan 1 x Off-White in a white base upper. And another colorway that appeared in the UNC Blue makeover that was released a few months later.
And yet again, celebrities were the first to rock the kicks that were so hard to get.
Loading...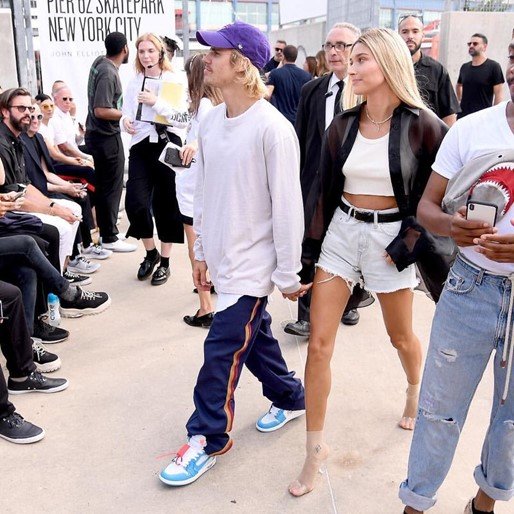 Aside from on-screen celebrities and social media personalities, a lot of NBA players rocked different silhouettes of Nike and Off-White collabs, they didn't limit their sneaker rotation with the Air Jordan 1 Off-White.
Despite its limited quantity, the Air Jordan 1s still remain as one of the most iconic models that took part in Virgil Abloh's streetwear brand.
Without a doubt, the Air Jordan 1 is one of the best if not the best, and most popular sneaker worn by celebrities.
Kanye West's Yeezy sneakers
Some may love them, some may hate them; but Yeezys are surely everywhere (except when people try to purchase them).
No, the Yeezys mentioned below will not be limited to his tenure with Adidas. It will also include his short-lived Nike Air Yeezys with the Swoosh as they were also popular especially the Nike Air Yeezy II.
Influential in the music industry and fashion, Kanye West has built an impressive career despite the controversies he faced throughout the years. While his Adidas Yeezy sneakers may have gone through similar issues during their first few months of release, the impact it produced for the brand and the sneaker community, in general, has defined the whole new generation of sneakerheads.
Nike Air Yeezy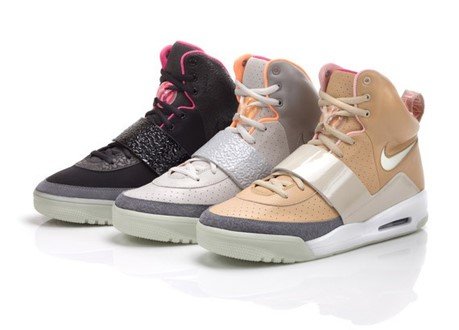 The first of Kanye's signature model from Nike borrowed the tooling of popular performance shoes such as the Nike Air Tech Challenge II, Air Jordan 3 and 4.
Aside from the man himself, several celebrities sported the 2009 official Nike signature shoe by Kanye West.
Loading...
Nike Air Yeezy II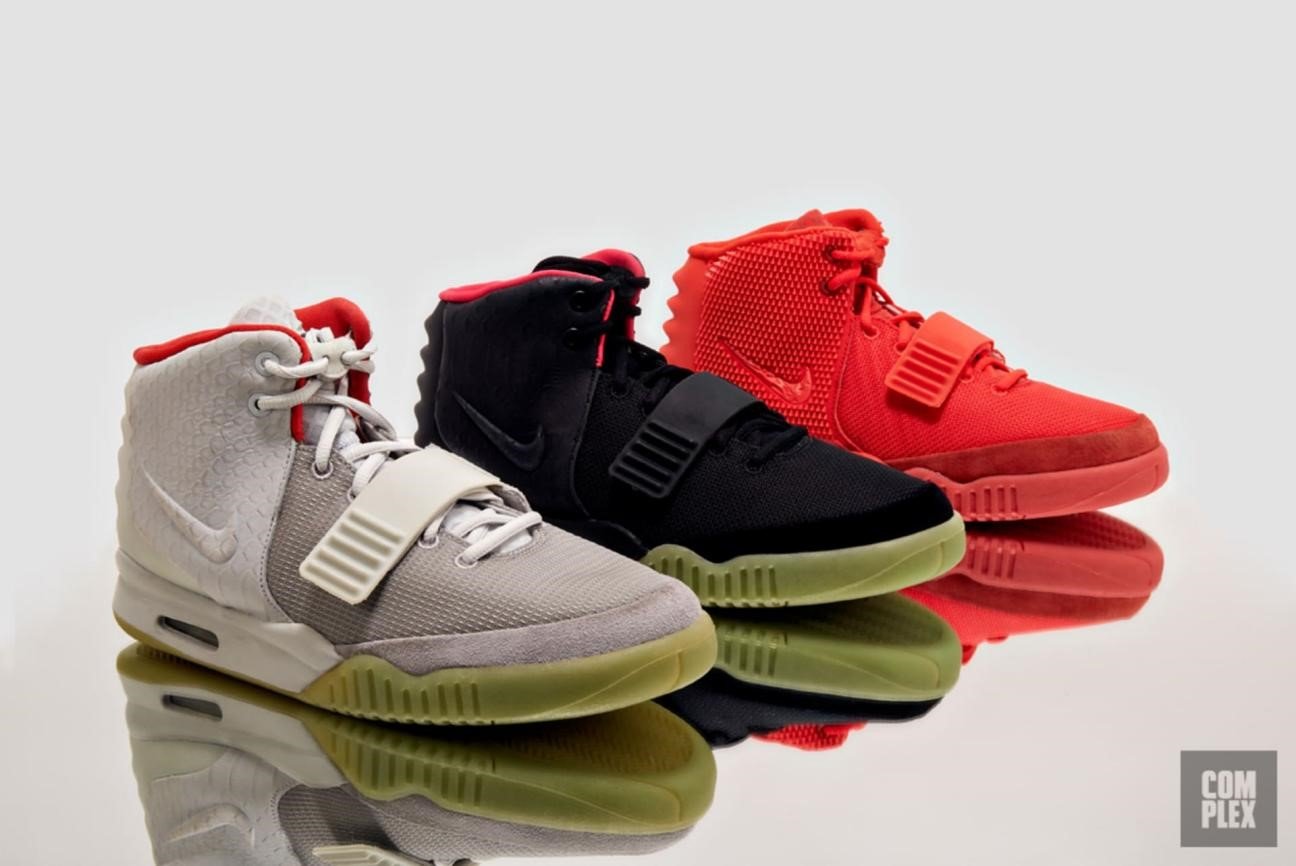 The more popular model features a more premium look that's headlined by a faux croc-like leather upper on the rear, a slimmer midfoot strap, and a spiky heel. The first two colorways dubbed the Pure Platinum and the Solar Red released in 2012 in limited quantities. After leaving Nike for Adidas in 2013, all hope was lost for a third Air Yeezy II colorway - until a random shock drop of the Red Octobers in 2014 caught people off guard and missed the link posted on Twitter.
Check out some of the celebrities who rocked the exclusive sneaker:
Loading...
Adidas Yeezy Boost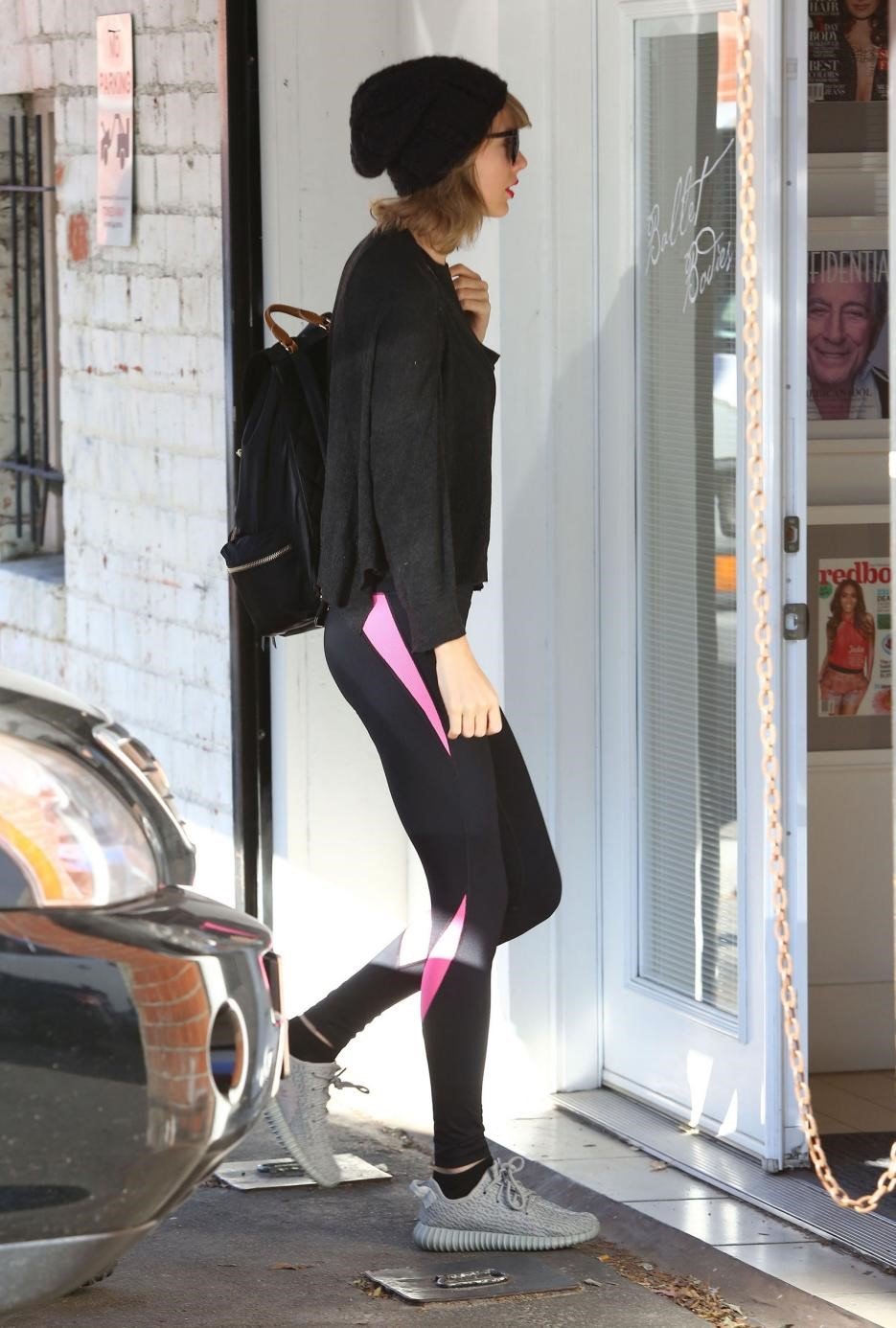 Kanye's arrival at Adidas changed the landscape of the brand. Together with the Ultraboost and NMD, 2015 "boosted" the brand's sales and even got their rival brand to cease one of their most popular budget sneakers.
Six years later, multiple Yeezy models have dropped in different colorways. Let's take a look at some of the celebrities who rocked the sensational sneaker.
The Adidas Yeezy Boosts' popularity wasn't limited to athletes and hip-hop artists, even female pop singers, social media influencers, and young celebrities were pictured wearing the revolutionary shoe.
Loading...
In 2016, the Yeezy Boost 350 V2 made its debut. And it was even more hyped than the first version that only released a few colorways.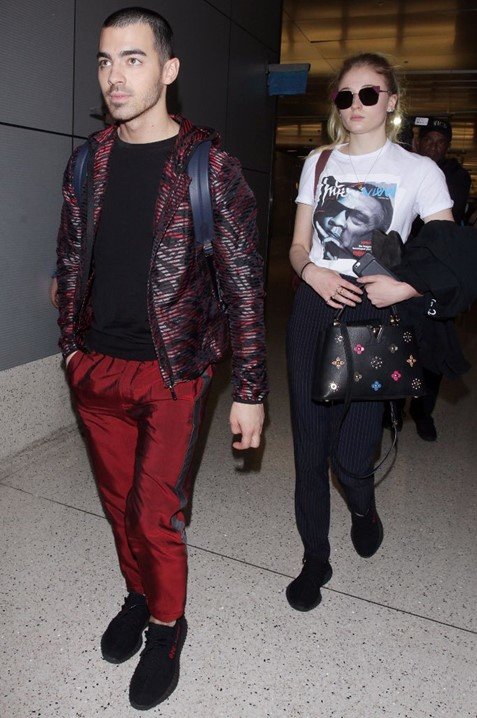 Once again, the Yeezy wave brought celebs and sneakerheads to one conclusion: they're hella comfortable.
As Kanye and his Yeezy empire continue to cook things up for the coming years, his Yeezy sneakers will continue to be seen on celebrities' feet.
Loading...
Gucci Ace sneakers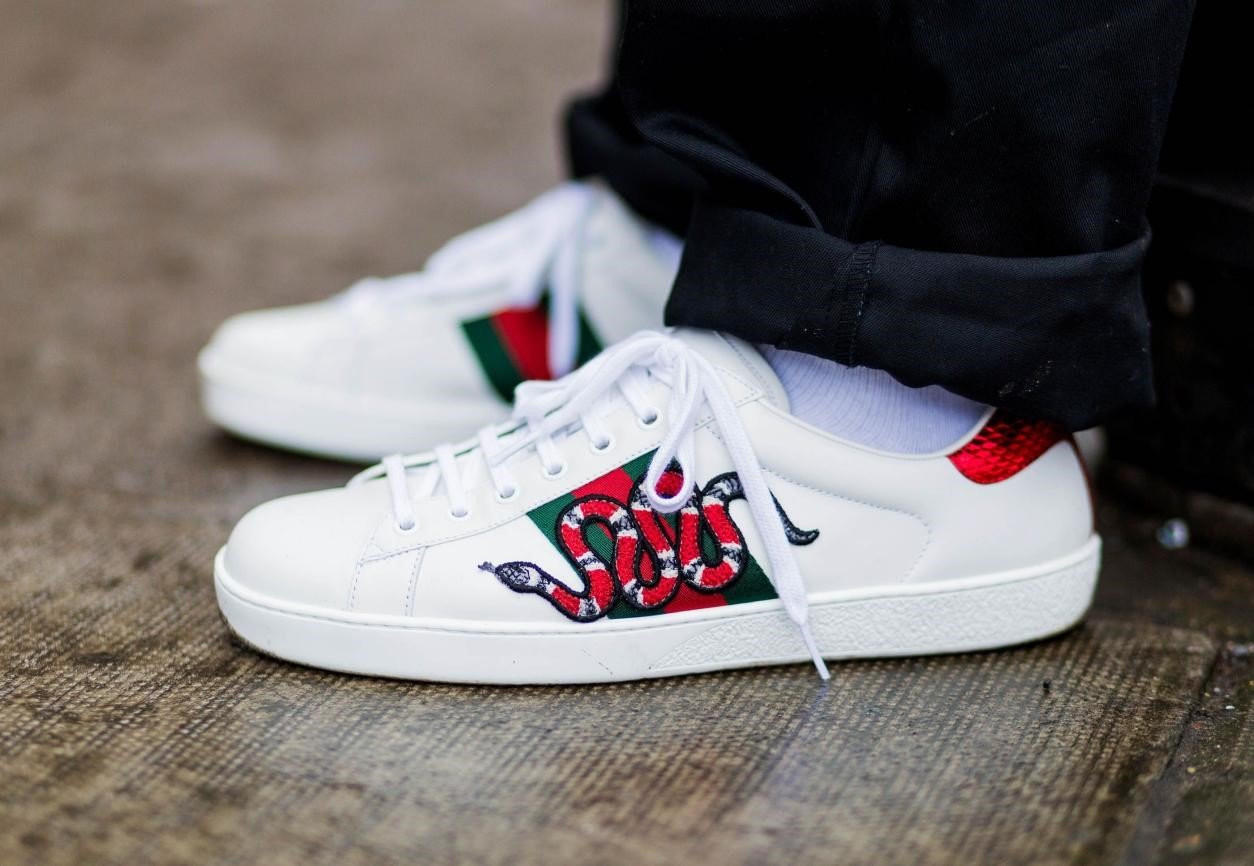 Celebrities don't always go for mainstream and hype-induced sneakers. They also choose designer brand sneakers for many occasions. The Gucci Ace sneaker is a solid choice for celebs because of its simple yet stylish look.
Its introduction in 2016 brought the Italian luxury fashion label great success as it dares to compete against the likes of other minimal casual sneakers.
What made them so great is their premium construction. All sneakers were made in Italy and feature Gucci's green and red stripes on the sides and the heel. Other versions feature the brand's Double G logo for a different look.
With a retail price of a little over $600, check some of the certified fashionista celebs that rocked the popular Gucci sneaker:
Loading...
Conclusion
When it comes to sneakers, celebs have similar attributes just like the rest of the world. Aside from style, they look for comfort and function as they go from one showbiz project to another.
While some sneakers are given to them for free, they also spend their money on kicks that are usually rare and are extremely limited.
One thing is for sure, most of these celebrities have a good taste when it comes to sneakers - they're probably certified sneakerheads as well.
---
Back