We independently review everything we recommend. When you buy through our links, we may earn a commission. Learn more
Reference Points: Understanding Vans Sneakers
The skateboard sneaker that influenced an entire streetwear culture.
By Editorial Team
Last Updated : Dec 08, 2021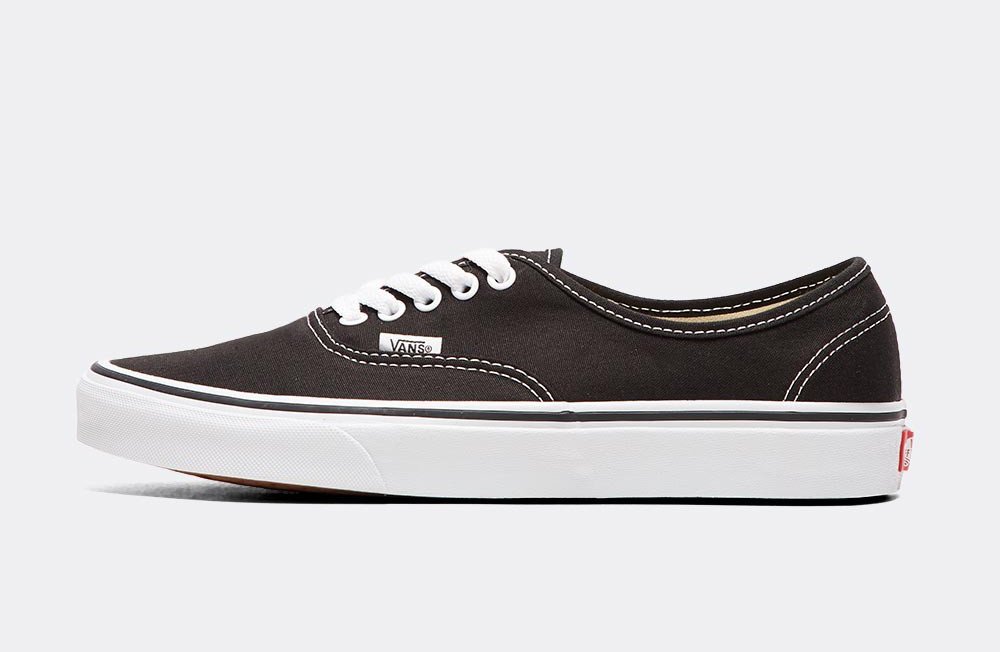 A humble history that turned into a lifelong legacy, Vans has built an unforgettable brand that is currently being enjoyed by skateboarders and streetwear fashionistas from all generations. It's one of the brands that didn't only influence skateboard, but the entire streetwear culture in general.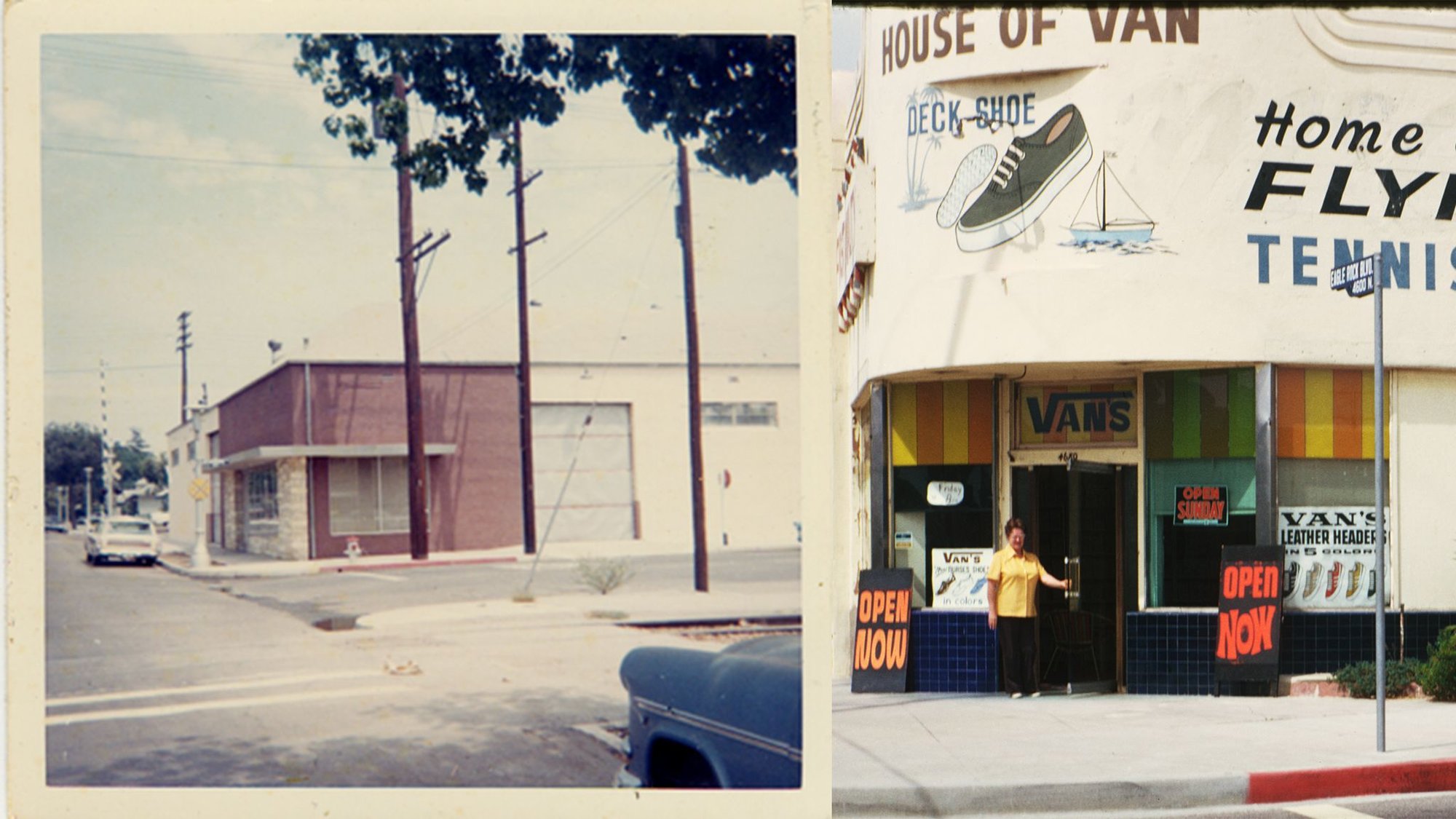 The brainchild of brothers Paul Van Doren and Jim Van Doren, together with partners Gordon Lee and Serge Delia, started as an unknown company that manufactures shoes and sells them directly to customers on the very same day or the next. Despite various roadblocks that almost ended the brand, Vans went on to become one of the most coveted skateboard sneaker brands that have since then transitioned to promote other extreme sports.
Take a look back at the long history of the legendary Anaheim, California brand that took the world by storm when its glory reached international popularity by the late 80s.
Humble beginnings
It all started during Paul Van Doren's teenage years in Boston.
Paul Van Doren had a reputable experience in shoe manufacturing as he worked for a few years in a shoe manufacturing factory called Randy's. He started off at the bottom of the totem pole and worked his way up until he became the vice president. When the 60s arrived, Randy's was a finally a large shoe manufacturer. But Paul Van Doren wanted his own shoe factory, so he and his brother Jim, and partners Gordon Lee and Serge Delia founded the Van Doren Rubber Company.
It was in March 1966 when they formally launched their business located in 704 E. Broadway in Anaheim, California.
Unlike usual shoe retailers where customers arrive and look for a pair to purchase, Van Doren Rubber Company wanted their product to be more personalized, so they ask the customers for their preferred style and color. Van Doren manufactures them on the same day, and picked up by the customers on the following day.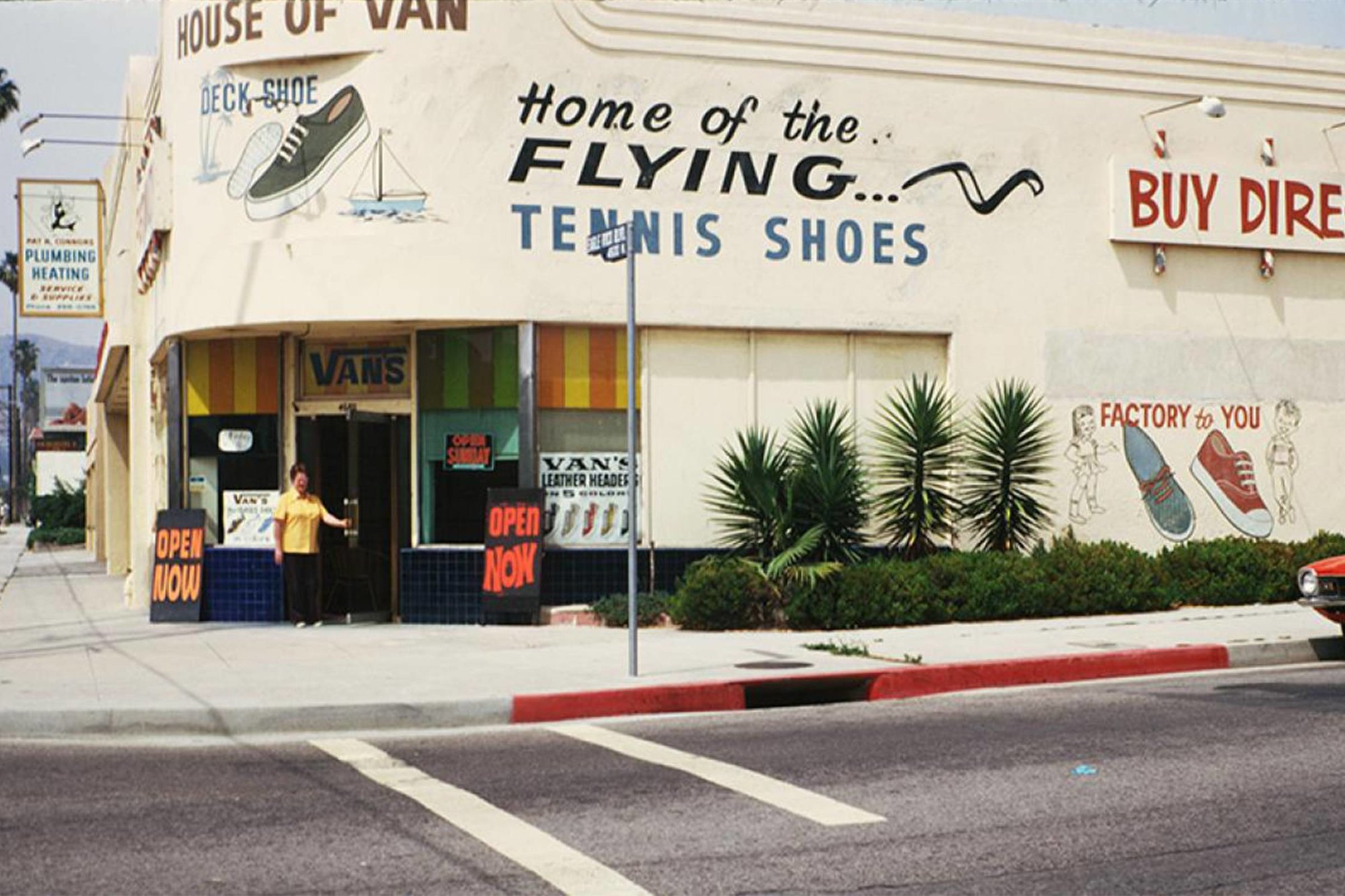 What made the shop even more unique was that the sample styles used numbers instead of giving them names. The first style was called #44, now commonly known as the Vans Authentic. It arrived in a low-cut construction made up of canvas upper, a thick vulcanized sole, and a gum rubber waffle outsole. They weren't meant to be skateboard shoes, but in the early 70s, skateboarders in Southern California loved the grippy traction and the fresh look of the #44, so they kind of built the brand's skateboarding culture origin.
Vans Authentic Pro Black

The company adopted the name Vans because people referred to their shop as "Vans" when they're planning to visit the store.
Come 1976, Vans took even more notes, as they sought help from legendary skateboarders Stacy Peralta and Tony Alva when they tweaked the Authentic's initial design and added more padding to make it more comfortable for skateboarders. They called it the Vans #95, which is now called the Era.
In the same year, Vans' "Off the Wall" logo and motto has launched.
Vans Era Supreme Comme Des Garcons Digi Camo

Old Skool
Vans continued to make their mark in the skateboard and lifestyle footwear culture when they released the Old Skool, formerly the Vans #36, in 1977. It featured the brand's first use of leather material, seen on the iconic side stripe and other panels to add more durability. Since then, the "jazz stripe" became one of the most notable trademarks in the brand's past and current product catalogs.
Vans Old Skool Ultramarine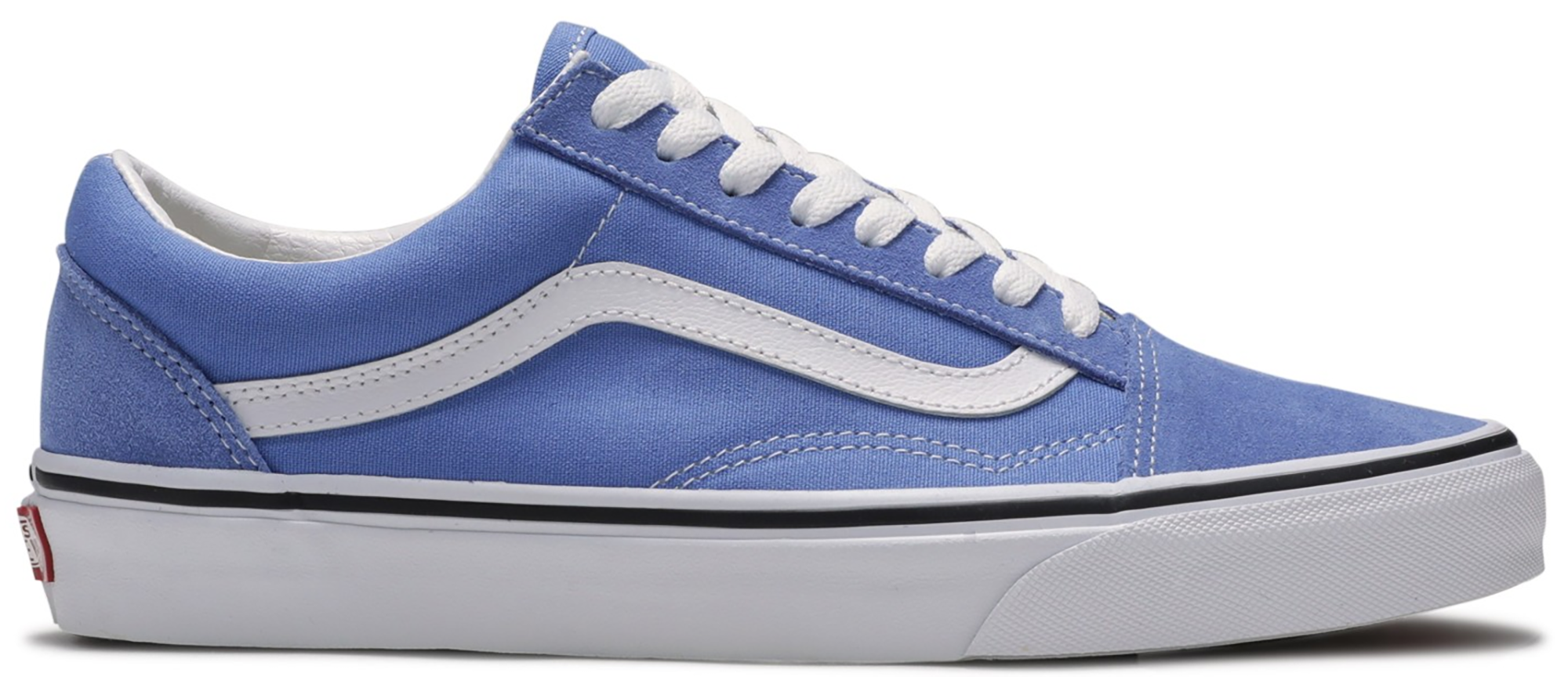 Slip ons
In the same year, style #98 was also released. It utilized a laceless upper and went with a slip-on design aided by a one-piece tongue overlay that's usually made with canvas fabric. In typical Vans fashion, skateboarders and BMX bikers primarily in Southern California gave the shoe massive popularity by rocking the kicks. It was eventually called the Vans Classic Slip-On and has been one of the Anaheim-based brand's iconic models.
With the company's success during the early and mid-70s, Vans has eventually built multiple stores across the country - with more than 50 stores just in California alone. In the latter years of the 70s, Vans isn't looking to stop anytime soon and introduced more numbered styles that catered not only to the skateboarders and bikers but also to the masses as stylish lifestyle shoes.
Vans Slip-On Classic Canvas

The Van Doren Rubber Company went beyond borders and went with a higher cut - as opposed to the first few models only appearing in low-top construction.
Sk8-Hi
The Sk8-Hi, formerly known as Style #38, was the last Vans model to be introduced in the late 70s when it was released in 1978. It featured the iconic Vans Sidestripe, but it wasn't the most notable aspect of the shoe. Vans finally went with a supportive skateboard-centric sneaker by adding a higher-cut that is padded predominantly at the collar to support the ankle from rough impacts and hard landings when performing skateboard tricks and other extreme sports.
Vans Sk8-Hi Cordura Black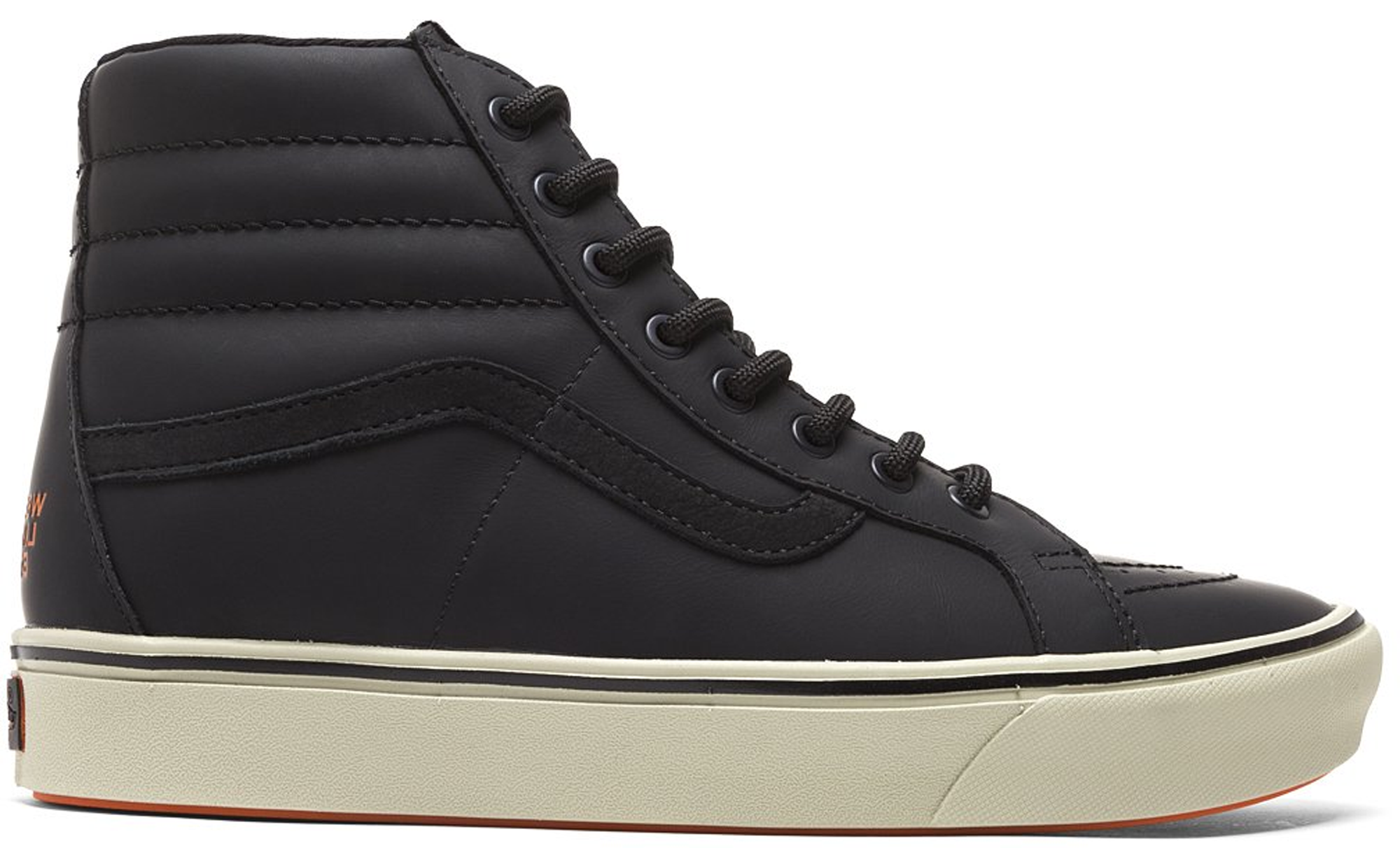 Caballero
The brand's "starting five" lineup was enough to amass success and influence the skateboard culture, mainly in Southern California. The Classic Slip-On even made its way to the movies when it was worn in the film Fast Times at Ridgemont High.
But even then, Vans ended up losing its resources and eventually filed for bankruptcy protection in 1984. By 1987, the brand has come back on track quickly because they never compromised the quality of their products just to cut costs.
It was a new "Era" for the Van Doren Rubber Company in the next few years.
The brand gave iconic skateboarder Steve Caballero his own signature shoe called the Vans Caballero. It was the first signature skate shoe as well - it was also the Half Cab's predecessor which was another shoe that gained legendary status among the skateboard community.
Vans Full Cab Leather Adriatic Blue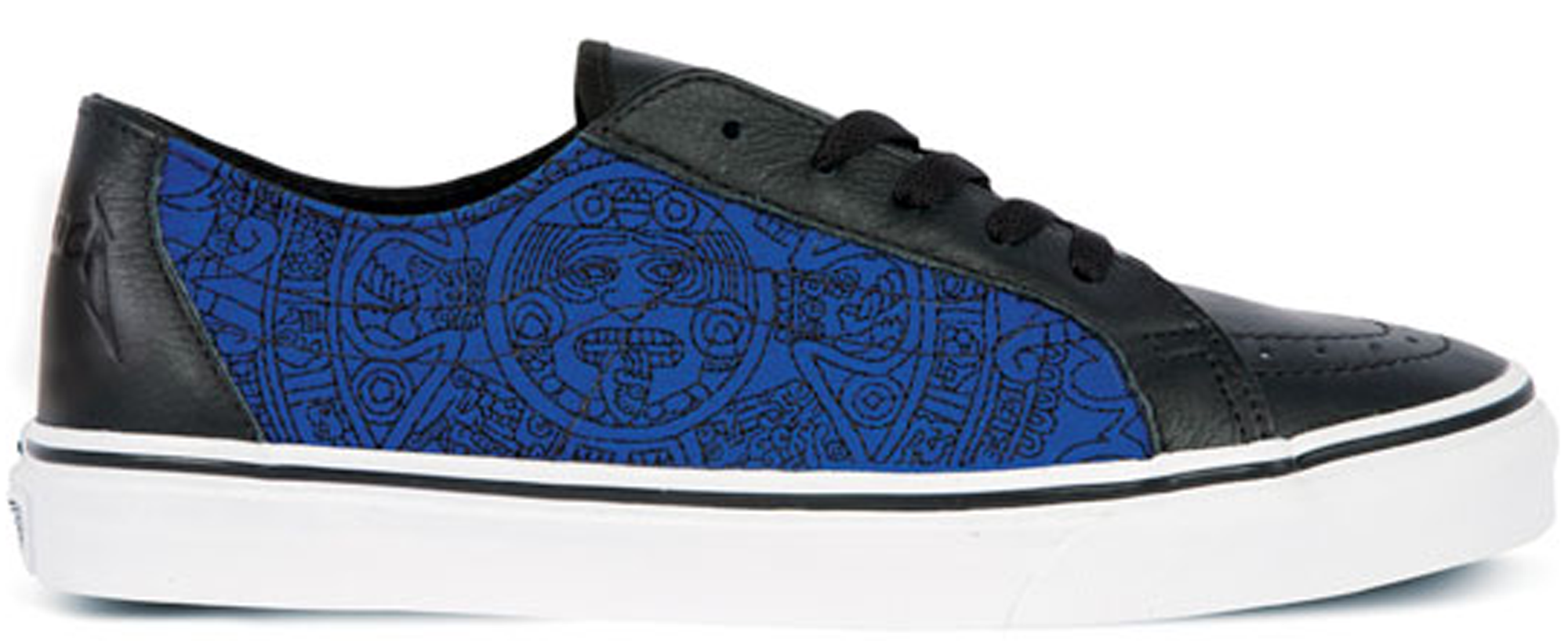 Vans in the sneaker reselling community
Vans sneakers have their fair share of brand collabs and limited releases that ended up becoming a prized possession for whoever has ownership of a pair. It's undeniable that the "Off The Wall" company is at the pinnacle of skateboard and extreme sports when it comes to their footwear and apparel catalog.
Listed below are some of the currently highly sought-after Vans sneakers, their history, initial retail price, and current value on sneaker reselling sites.
Vans Era 95 Fear of God
The 2016 edition of the collaboration between Vans and luxury streetwear brand Fear of God was among the most expensive Vans sneakers to hit resell in recent times. The Vans Era 95 version featured total FOG branding all over the canvas upper, it's accompanied by Sail White accents on the midsole, lace loops, and a grey suede tongue. The shoe was priced at $100 and was sold at select retail locations last October 2016.
Its current resale value at the month of May 2021 stands at $1,201 with a peak resale transaction that sold for $1840 on StockX during New Year's Day 2021.
Vans Era 95 DX Fear of God Red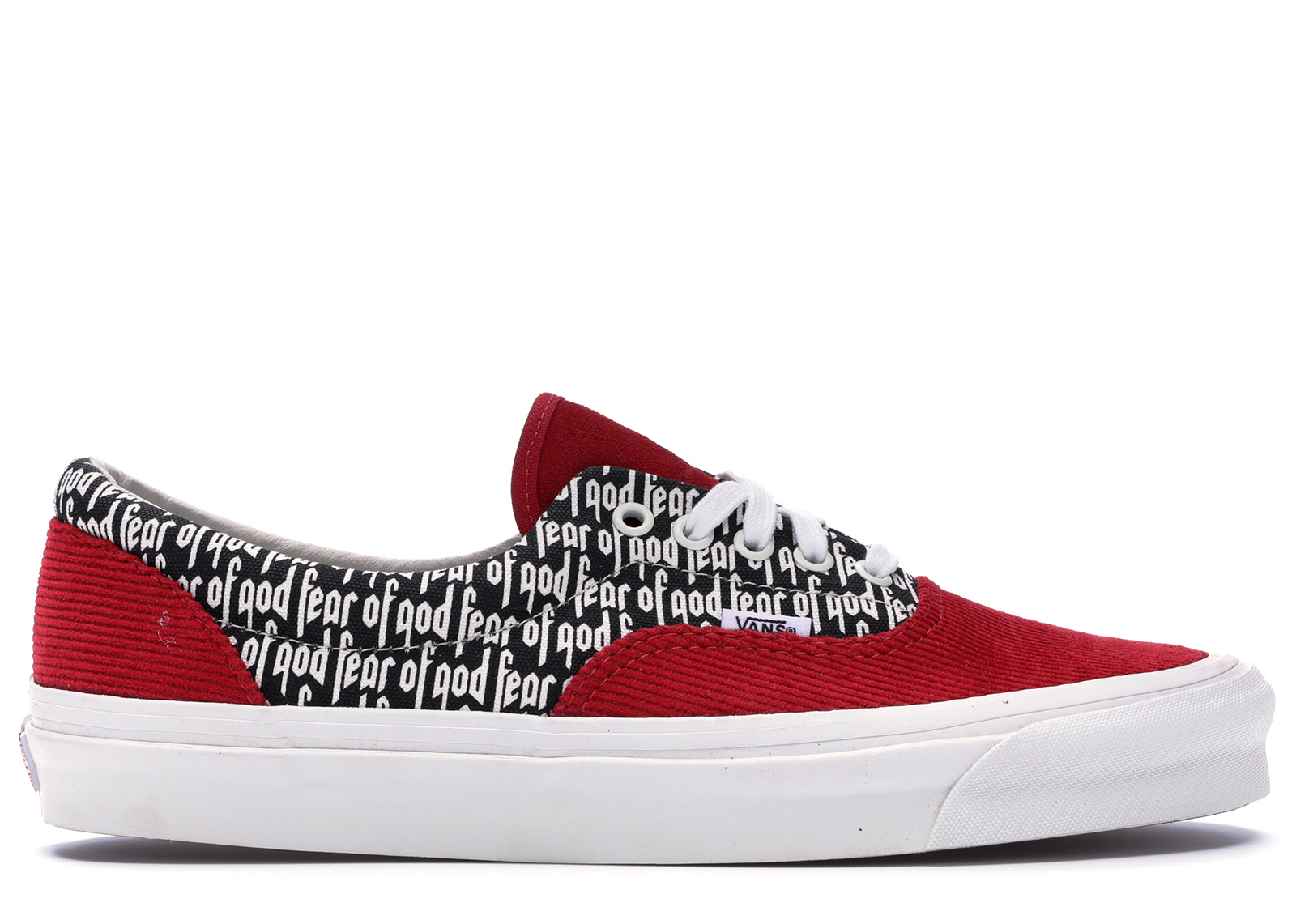 2. Vans Chukka Boot LX Kaws "The Simpsons"
It's not supposed to be here, but having consistent sales of over $1000 from 2017 until 2019 makes it a worthy mention. Kaws is an American artist that is known for collaborating with various brands that features his "Companion" MEDICOM Toy figures that modernize art and sculptures as well.
This 2007 Vans Chukka Boot LX utilizes a canvas upper in the form of a blue and white sheet of paper where notable characters from The Simpsons have been redesigned to look like Kaws' companion figures especially the skull head with "X" eyes. It was part of the promotion for The Simpsons Movie during that year.
It's a simple yet premium colorway that has sold for a premium price when basing it off recent transactions. Its last sale may have been last 2019, but its rarity still makes it highly sought after by Vans sneakerheads.
Vans Chukka Boot LX Kaws \"The Simpsons\" (2007)
Style
VN-0EXHAXTN_6519899-100
3. Vans Era 95 DX Fear of God White/Black
1. This variation of the Fear of God Vans Era 95 featured a marshmallow white and black combination on the upper. The black panels on the forefoot and heel highlight the Fear of God branding, the laces also showcase more FOG trademarks. The rest of the shoe sports a Sail White upper atop a white vulcanized sole that stays true to Vans skateboarding heritage.
Just like the Era FOG the year before, the tongue comes in grey suede for a more premium touch.
It retailed for $90 in 2017 and was one of the most coveted Vans collabs during that season. It has an average sale price of $955 for the month of May 2021 on StockX.
Vans Era 95 DX Fear of God White Black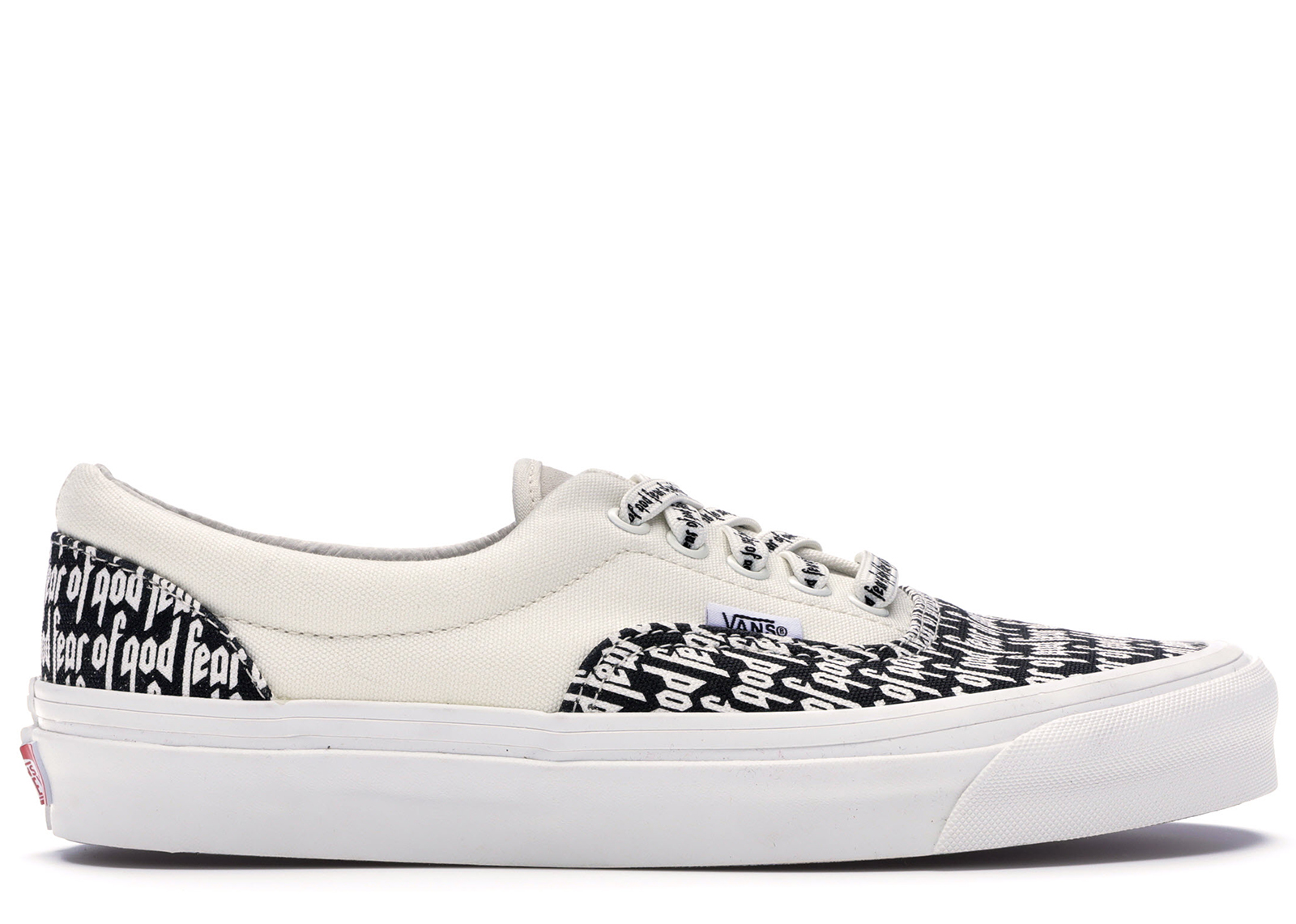 Honorable Mentions:
Vans Authentic Supreme x Playboy Green - $1001 last sale price
Vans Era 95 DX Fear of God Red - $579 average sale price
Vans Authentic Supreme x Playboy Burgundy- $690 average sale price
Paul Van Doren's Legacy
Paul Van Doren, one of Vans' main founders, has recently passed away last May 6, 2021 at the age of 90. His unmatched desire to develop and create his own brand of shoes influenced an entire generation of skateboarders and bikers that passed it to the younger generation. The style of his masterpieces became the inspiration for other vulcanized shoes that utilized canvas for a comfortable ride.
Even his most random artworks ended up being the brand's identity - the Vans Sidestripe was just a doodle by Paul Van Doren, which was later implemented on the shoe's upper to increase its durability and at the same time, add more flair.
His legacy for Vans and the entire sneaker culture in general will never be forgotten.
Conclusions
Vans has come a long long way to reach the pinnacle. Some may say that their styles are now outdated and will not impress the new generation of sneakerheads who only purchase shoes to resell them at a higher price or purchase only the most hyped sneaker. That's what sets the brand apart from others. Vans sneakers aren't created mainly for the hype, they're crafted to cater to the people, especially skateboarders, whose common desire is to have a supportive and comfortable skateboard shoe that can lessen the impact caused by hard landings. And the Van Doren Rubber Company sure did pull it off - despite the challenges they faced during the brand's early years.